Tutorial | How to Clean Junk and Speed Up Your Android with Best Phone Cleaner & Booster
---
Android phones become slower and slower after a period of use. And our phones are filled with many files,apps, pictures that we may never open them again. Those files and apps finally become junks which has created amount of cache files that can slow down the Android phones. You may want to clean your Android phones by using a cleaner.
Pure Cleaner is the best phone cleaner and booster. It helps you free up memory and speed up your laggy phone. The Pure Cleaner app is available for free on Google Play Store, and is compatible with the majority of Android devices.
How to Use This Powerful Phone Cleaner and Booster?
1. Free Download the Pure Cleaner from Play Store or Official Website.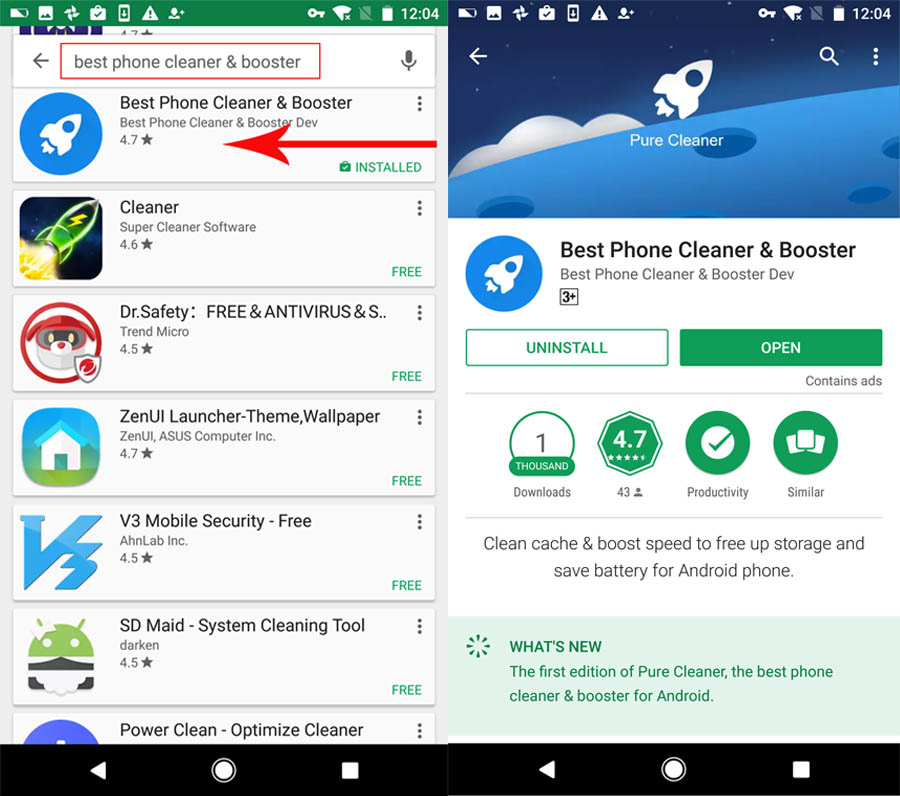 2. Install and luanch the app of "Cleaner" on your phone to get started.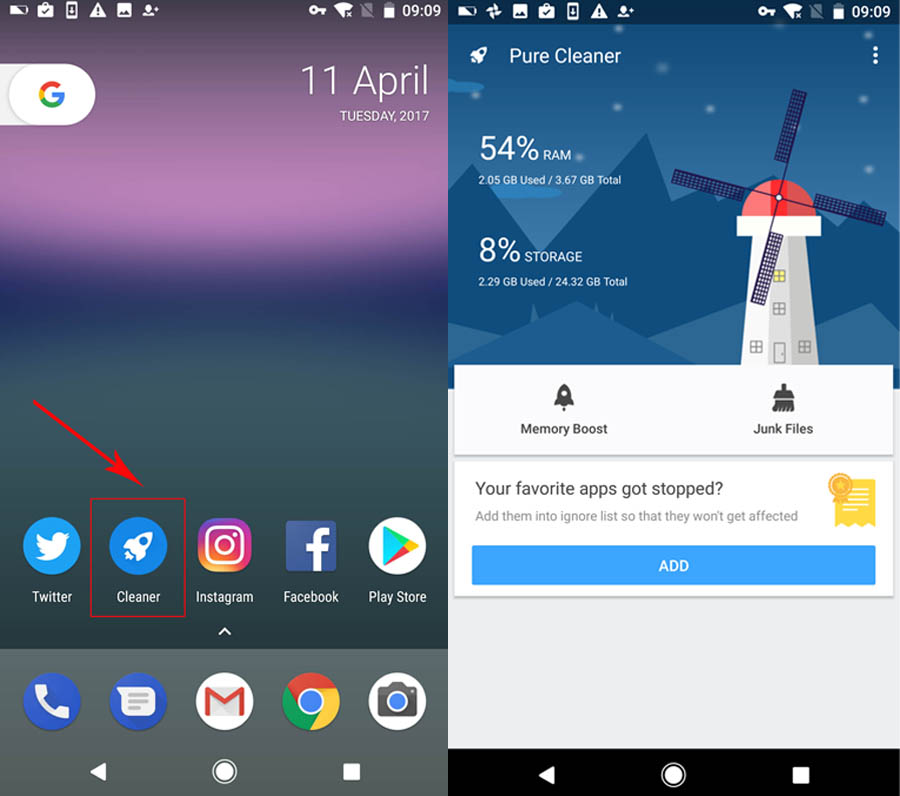 3. Tap "Memory Boost" to free up storage space.
The app will automatically calculate the cache was created by the apps you have downloaded created. Tab the icon of "rocket" at the bottom of the phone. Pure Cleaner will help free up memory storage of your phone which enables your Android to run smooth and perform well.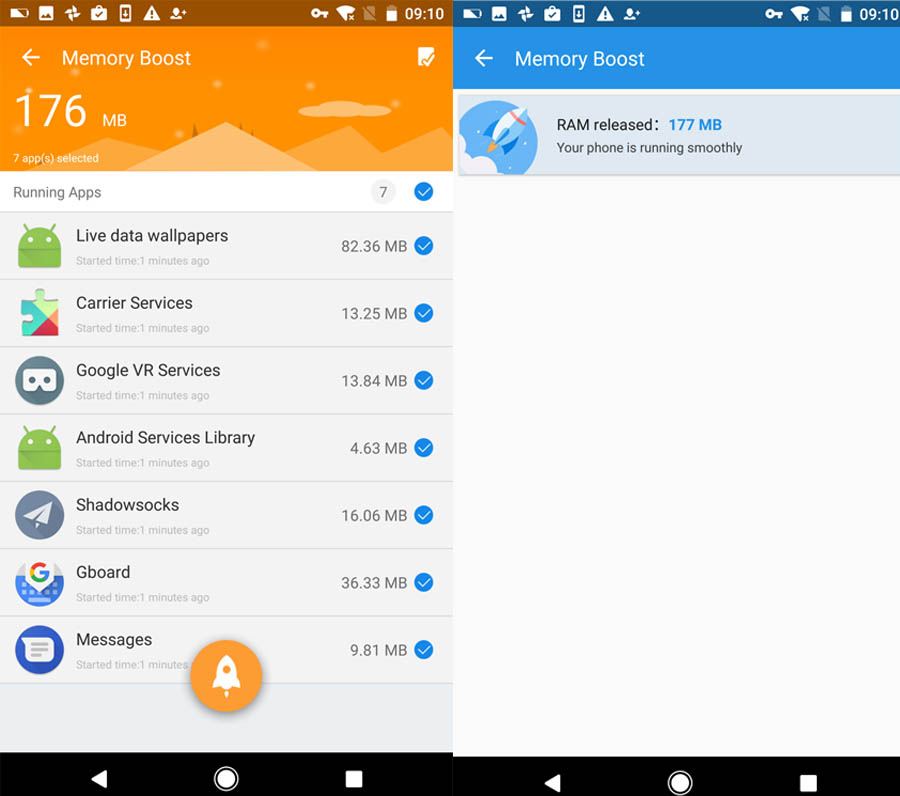 4. Tap "Junk files" to clean all the junks your phone have created.
The junk files include cached files, data no longer needed by apps such as Facebook, Twitter, Game apps, and so on. Tap the"Broom" button, the Pure Cleaner will provides a complete breakdown of all the junk files you want them to be crashed.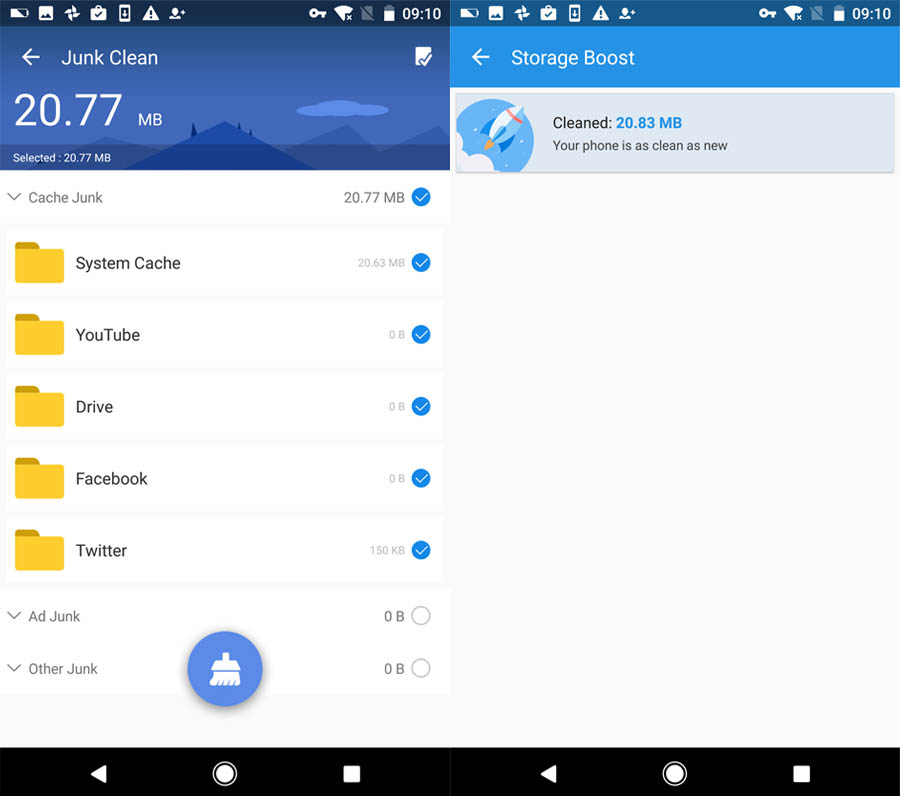 5. Tap "Ignore List" to stop your favorite apps from cleaning by Pure Cleaner.
You may want to keep your favorite apps unchanged. Just like the bedroom you may dislike being cleaned by your mother because you feel difficult to find your stuff in your room after cleaning. Tap "Add" button in the Home icon or find the ignore list item in the "Setting" of this App, add these apps in the "ignore list".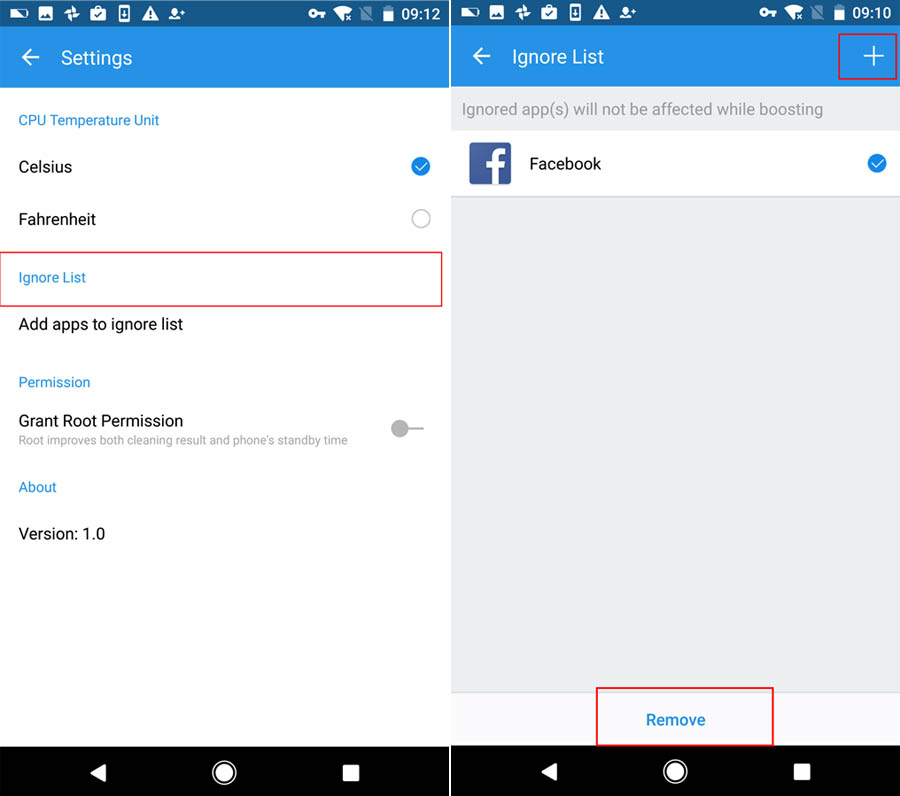 Best Features of Pure Cleaner
Memory Boost
Tap the storage and RAM of the main Home screen for more features. Storage provides a shortcut to clean up any temporary app files and delete apps and associated data. It lists apps by size, with the largest first. Tap one and tick each box, then the Delete button at the bottom of the screen.
Less Privacy Access
Pure Cleaner requires less access to your smartphone in order to protect your private information while cleaning and boosting your phones.
Best Phone Cleaner & Booster for Android
Pure Cleaner is the best and powerful app that can monitor and clean apps that highly consume CPU capacity and cause overheating. It can quickly cool down Android by memory boost. Without complicated terms and different screens to activate a wide variety of functions, this booster is easy to use for every user. Due to the integration of a user friendly and intuitive interface, it is simple for using. Just one tap boost button to boost your Android.
---
KingoRoot on Windows
KingoRoot Android on Windows has the highest success rate. It supports almost any Android device and version.

KingoRoot for Android
KingoRoot for Android is the most convenient and powerful apk root tool. Root any Android device and version without connecting to PC.

Top Posts